A little about the studio
The studio is run by Assaf Meron, a designer and Art Director with over 13 years of experience in NY and Israel leading design firms.
My work in New York and Israel and the experienceI gained gave me the recognition of the importance of an honest dialogue with my clients. The project is always a collaborative effort and will be successful only if all its aspects, commercial as well as artistic, will be taken into account. I invite you to a shared journey, one that begins with a blank piece of paper, a pencil and an open mind.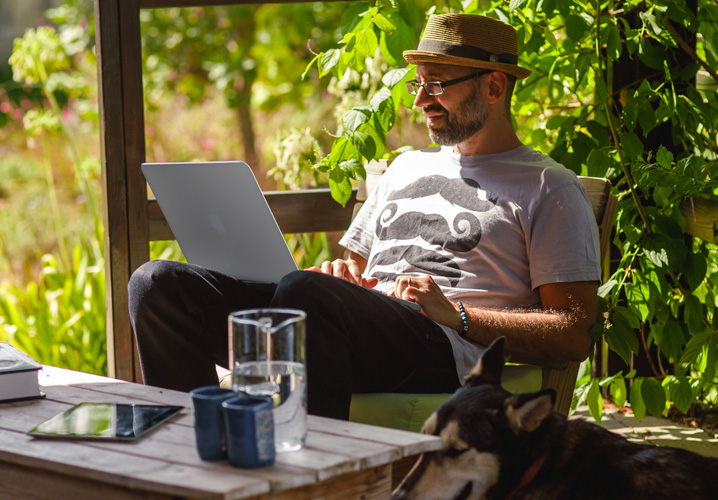 Work Partners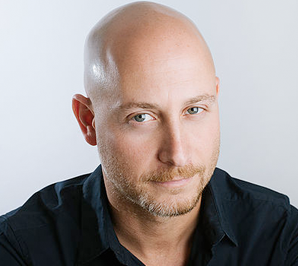 Yair Weiss
Copywriter
Yair brings over 15 years of experience as a creative director and copywriter in several of Israel's major advertising agencies (Gitam Reuben Frieden, Publicis, etc.) – where he directed leading brands in every field and created award-winning local and international campaigns.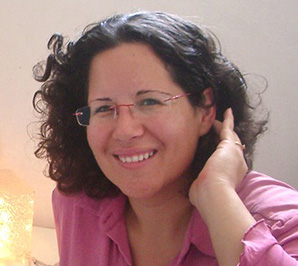 Daphna Meron
Illustrator
Daphne Abraham – Designer and illustrator with over 10 years of experience, loves to create in every format and medium
What our clients say
I have worked with many graphic designers in my 30-year career and I can say that Assaf is among the very best. He is extremely creative and his work is visually stunning. He listens to what I need and translates that vision into solid work. I am always pleased with the final product.
Assaf is always meets deadlines; does not hesitate to ask questions (which I appreciate); and his costs are reasonable.
I would highly recommend him.
Jennefer Witter
The Boreland Group
Assaf is first and foremost an artist.
A very charming man that enjoys what he does, and by using great talent, produces quality products at the highest level possible. Assaf is an uncompromising professional and as a result not only the outcomes were in very high quality, but they were also business driven, and this was very important for us. In addition, the amount of compliments we receive for the work is growing by the minute. Warmly recommend, to anyone who cares for his business to work with Assaf. I know we won.
Eyal Shlisel, CEO
Properteam
The thing that surprised me working with Assaf is that we didn't need to go into multiple iterations in the design process. The first option he gave me has always scored so perfectly that there was no need to ask for additional options. He has done a simply perfect job. He is pleasant to work with, very responsive, real professional and very patient. His manners are "not Israeli." It was a very positive experience working with him and definitely I would choose it for another project in the future
Irit Edri, Adv.
Zukerman-Edri & Co
I hired Assaf Meron to design and develop marketing materials for my interior design business. His creative work as well as his package development were superb. \r\nHis work with me was deligent and thorough. He followed up consistently with me to maintain the design schedule we had established. I expect to continue working with Assaf for any future project that comes up. His graphic style and design sensibility are spot on.
Jeannine Williams, CEO
Jeannine WIlliams design New York
Assaf is a true professional with very strong gut feelings about the visual impression received by viewers. I highly recommend it to all work related to branding or design. He brings a strong work ethic and uncompromising professional standards.
Eyal Danon, CEO
Ignite Advisory Group
Yes, I would hire him in a second! Please go to our website, that is archrabin.com to see why. It's perfect; user friendly, sophisticated design, everyone who sees it is so impressed! We have gotten so many new clients who mentioned that our website sold them. Aside from that, Assaf is easy to work with, professional, and willing to try new ideas. And he wants to please his clients! I highly recommend him.
Andrea Rabinovitch
CR Architects, New York
Assaf performed an excellent quality work which deserves praise!
For the duration of the project he showed professionalism, speed and seriousness at work. I have no doubt that those who take his services will benefit from his quality.
Dan Gross, Adv.
Dardik-Gross Law Firm
Assaf designed an application exactly according to our requests in an amazing way and at the set, I am very satisfied with his work and encourages you to use the services
Erez Halprin
Moburst
I had the privilege to work with a world-class professional in understanding customer requirements, maintaining the small details in the design, all done in patience and a reasonable price. I don't know many professionals of that caliber.
Shmulik Levy, CEO
WinWIn
AM created the Center of Excellence in Tel Aviv University website. First of, Assaf is a very intelligent person. He studied the scientific subject, understood the spirit of things and brought excellent ideas to the table. The final product is great! I'd work him again in future projects.
Dr. Aliza Frenkel
Tel Aviv University